Sample Radio Ads / Commercials
Here's a link to listen to the ads I have uploaded to my SoundCloud account...

SoundCloud.com/SooFooRadioAds


The thing about radio ads... they need to cut through the clutter. They need to ENGAGE people.  They need to entertain.  Which radio campaigns get the best results?  The ones that cause people to like and trust you before they even meet you. 

The best kind of advertising for most businesses is long-term, relational advertising.  These are the kind of ads that will cause people to remember you when they need you.  The best bang for your buck is to persuade the consumer to buy from you long before their need arises.  That means you're not just advertising to the 1% to 10% who need you now... but the whole group of folks who will need you down the road.  

There are a few marketing people who "get this"... but there are very few who know how to implement it.  And when you find someone who does (like me), you'll soon find out that getting RESULTS for your advertising investment feels soooooo good.  

These sample ads are the kind of ads that produce wonderful results for my clients.  Listen.  Then, give me a call!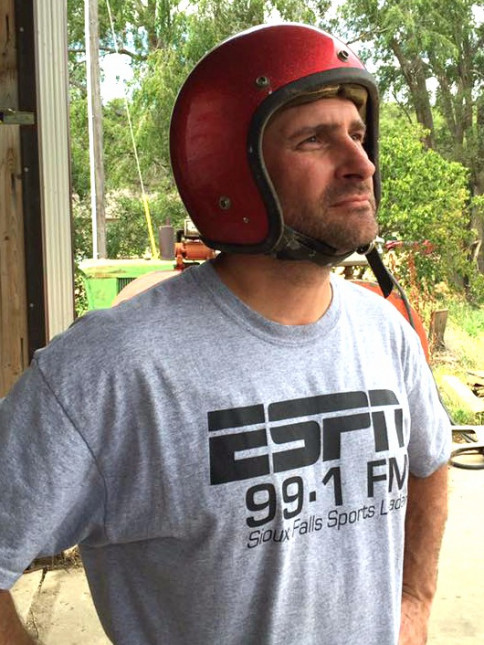 I feel like I should explain the picture…
The other day, I was rummaging around a forgotten shed at my Dad's farm, just north of Montrose. I found his old, red, sparkly go-gart racing helmet. I cleaned it up and couldn't help myself from putting it on and pretending I was him... cruising the dusty, dirt track.  Too cheesy?  Maybe.  Or is it just enough cheese? I like to keep things light-hearted. Not just my personal life, but my business life as well.